Maidenhead Minibus Hire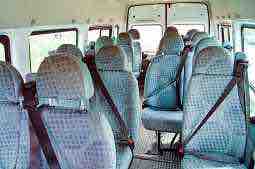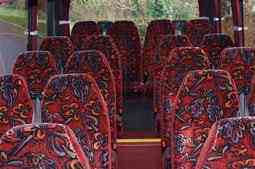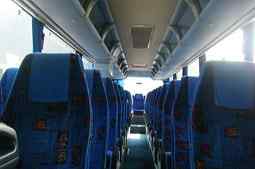 Maidenhead – HOME 
 
Minibus Hire. 
Maidenhead Minibus Hire offers quality at a price that our competitors can't beat. We have provided minibus hire in Maidenhead for many years and have loyal customers who, delighted with our service we, return to us time and again. Minibus and coach hire is our sole business; it isn't something we do as an addition to haulage or other transport business. We strive to give our customers the very best and know we can meet your requirements. 
 
Our staff. 
Minibus and coach hire is a customer-focused business and we train our staff in both interpersonal skills and industry knowledge. You will find them friendly, approachable and professional. They will help you work through the options and select the best vehicle for your party. 
 
Drivers. 
Our drivers are true knights of the road. We recruit them from the Maidenhead area so they have an in-depth knowledge of the local road network. They also know the routes into and around London and further afield. All our drivers are licensed and undergo security vetting. We set them high-standards and are pleased to say that they meet them. 
 
The fleet. 
We only use minibuses and coaches under 6 years old. We can accommodate parties of any size from 6 up to 72 on our largest coach. Our minibuses include Volvos, Ford Transits a Mercedes 16 seater. Our Iveco Coaches have seating for numbers greater than 16. Our vehicles are maintained in tip-top condition and serviced regularly. 
 
Booking. 
We give customers the choice of booking online or calling our 24/7 booking line. We are particularly proud of our Internet site which hosts a booking form designed to get all the information we need to book a vehicle for you. Alternatively speak to our customer service agents, they will answer any questions and guide you in your choice of vehicle. Once we have agreed what you need we will give you a no obligation, fully inclusive quote within 30 minutes. 
 
Why book a minibus? 
We think that minibuses are great for transporting people who want to travel together. Our driver can collect your party from their homes or from a central point. No one in your party needs to worry about driving and getting lost on unfamiliar roads. Once everyone is on board your outing can begin and you can use the time to catch up with family and friends or discuss business with your corporate colleagues. Our drivers will get you to your destination on time and relaxed, ready to make the most of the day. Regular bookings include: 
• Stag and hen nights; 
• Weddings; 
• Prom evenings; 
• Theatre visits; 
• Trips to sporting events; 
• Corporate events; 
• Airport runs; Heathrow is 17 miles away, Gatwick 53; 
• Educational visits; and 
• Much more. 
 
Emergencies. 
We can help in an emergency. Suppose you and you colleagues are asked to travel on business at short notice or one of our rivals has let you down. Don't despair, we will can send a minibus to collect you within half an hour. 
 
Coach tours. 
For larger parties or those wanting to travel a long distance or tour, we have a range of luxury coaches. These are superb vehicles that offer the highest degree of comfort. All coaches are fitted with GPS navigation, Wi-Fi and on-board entertainment systems. We can provide refreshments on our larger coaches which also have toilet facilities. 
 
Maidenhead. 
Maidenhead is an affluent Thames Valley town in Berkshire, its full title is the Royal Borough of Windsor and Maidenhead. Maidenhead has a population of 68,000. This rises to 85,000 when the surrounding villages of Bray, Holyport, Pinkneys Green Taplow are taken into account. The town is covered by postal code SL6. The area was recorded in the Domesday Book as Ellington, the first recorded use of Maidenhead dates from 1290. The medieval town grew up when a new bridge across the river replaced a ferry in 1280 and the town became a stopping point for coaches on the London to Bath road. The railway came to the town in the mid-19th century providing links to London and Oxford. Today the Maidenhead lies in England's silicon corridor close to both the M4 and the A4. Other industries include pharmaceuticals, printing and telecommunications although many people commute into London for work. The town centre has ample shopping facilities, including the Nicholson Shopping Centre, there is an 8 screen Odeon Cinema, The Magnet Leisure Centre and The Norden farm Centre for the Arts. Each year the town hosts the Maidenhead Regatta, a testing ground for young rowing athletes. 
 
Lots of opportunities for days out. 
Maidenhead is only 29 miles from Central London so all London has to offer can be easily reached. Why not hire one of our minibuses to go into the West End and see one of the many shows, like Billy Elliot and Wicked, that are playing in 2016. Wembley is 31 miles away if it is sport that interests you; in fact all the major London sporting venues are but a short distance away. Perhaps your party is longing to visit the coast, why not enjoy a day out in Brighton. If you don't want to go that far then nearby Windsor, Henley-on-Thames and High Wycombe have plenty to offer. 
 
Book today. 
Whether you need a minibus or a coach we can give you the best at a price that will suit your budget. Contact us today. 
WHY CHOOSE US
Coach Tracker
Flights monitor at all airports
Manage your booking
Printer friendly tickets
G.P.S System
Specialised GPS system Pick you up on time
Timetables
Excellent time keeping
Avoid train delays
Switch to coach to avoid rail disruption
Save money
Save money on all coach sizes
Travelling with us
Voted number 1 for customer service
Luggage capacity
All vehicles have luggage capacity depending on the number of people
---
Online Exclusives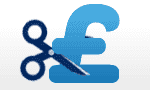 Lowest Rates Guaranteed save money on all sizes coaches.
Creditcards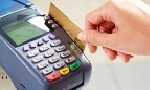 All Credit Cards Accepted
( charges may apply )
Business Accounts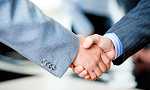 Business Accounts and Contract Work welcome.
Travel to Europe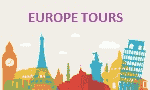 Travel to Europe- All inclusive
24 hours service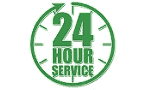 24 hour service 7 days a week.
Airport transfers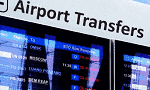 Airport transfers Free parking included at all airports.